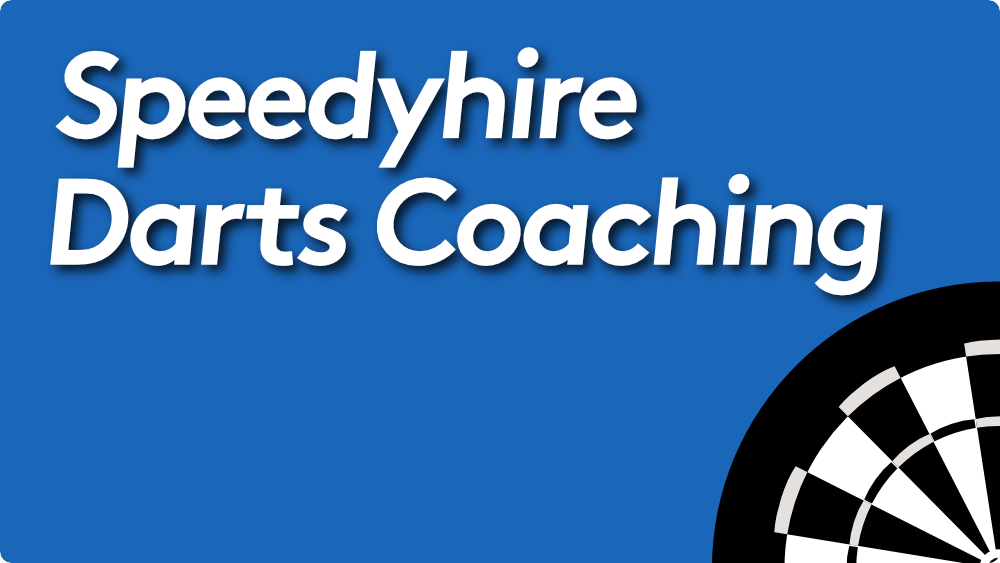 Darts Coaching Packages
I offer coaching packages tailored to new players, players who want to improve in general, and players who have all the skills but need the mindset worked on. I'm yet to meet anyone who hasn't improved from a coaching session with me!
I believe it only takes 15 minutes to teach someone totally new to darts how to find their dart throw. With an hour-long session, you'll come away knowing how to grip a dart properly, how to stand correctly, and how to throw a dart correctly. From there, practice drills and mentality conditioning is all it takes.
Existing players with bad habits, they take more time to coach. Darts coaching for existing players consists of sharpening up the basics, finding the flaws that stop them from reaching the next level, and putting practice routines in place to help overcome them.
Beginner Darts Coaching Package – $250
Start from scratch and set yourself on the path to becoming a great dart player.
1.5 hour Skype Coaching Session
Learn how to grip a dart
Learn proper throwing stance
Learn how to throw a dart
Practice Drills To Keep
Advanced Darts Coaching Package – $550 (Most Popular)
Face to face or via Skype, Jason will show you how to master the art of throwing a dart. Includes all the practice drills of the Beginner package + more.
5x 1 hour Skype (or Face-to-face) Coaching Sessions
Improving Grip & Stance
Release Motion Exercises
Mindset Conditioning
Practice Drills To Keep
Custom Darts Coaching Tailored to You – P.O.A
Let Jason help with breaking down ANY darting issues you have, and put you on the path to overcoming them. Includes all the practice drills in the Beginner & Advanced packages + more.
Ongoing Coaching (Face-to-face or Online)
Tailored To Your Needs
Mindest Conditioning
Practice Drills and Routines To Keep
About Jason Leonard
Hi, I'm Jason 'Speedy' Leonard, and I'm an expert dart coach.
I began coaching darts players in late 2007 after doing a few side gigs and getting some interest through word of mouth. A few years ago I started Speedyhire Darts to help extend my reach and find more players who need expert level coaching. I've been a darts coach for over 12 years now.
I've coached players of all skill levels, from totally new beginners up to darts players who are (admittedly) better than I am, but had problems to overcome. There's not a darts player on earth who couldn't benefit from coaching. I like to think I've seen everything there is to see. From poor grip, to curing the dreaded "dartitis", I've helped players overcome their issues and go on to be successful in the world of darts.
If you have a problem you're struggling with, or just want a good introduction to the world of darts, book a coaching package with me today.
If you have any questions or want to discuss face-to-face coaching sessions, contact me at jason@speedyhiredarts.com. You can find out more ways to reach us on our contact page.
Learning How to Play Darts
My beginner guides will help you learn how to play darts in the comfort of your own home. These guides cover everything from the basics of grip, stance and throwing actions, to setting up a dartboard and starting to practice properly.
I'll continue to add darts tutorials here so be sure to check back. Don't hesitate to get in touch with me if there's something you'd like me to write a tutorial on.